In Sweden, Christian, Helen, and Amos embarked on a unique journey in 2018. With a resin printer in hand and a shared passion, they gave life to miniature figures designed for Amos' dioramas. This collaboration blossomed into Speira Miniatures, a venture managed in the precious moments outside our full-time jobs.
Tragically, the brilliant mind behind our inception, Amos, left us far too soon at age 40, succumbing to a stroke in December 2019. With Masters in History, Religion, and Pedagogy, his love for history was our compass. Today, messages of condolence and encouragement from around the globe remind us of his profound impact.
In Amos' memory, we strive to ensure that his vision endures, and every crafted miniature becomes a testament to his legacy. Please, for the ones you love and for yourself, monitor your health. High blood pressure, diabetes, cholesterol, and irregular heartbeats often lurk silently but are significant stroke risk factors
---
We were featured in a Swedish magazine called Allt om Hobby nr 4 of 2022.
Here is an excerpt from the article translated for you:
"Helen and Christian from Helsingborg are behind the company. It all started in 2018 when they found an ad from a person named Amos who wanted to have a number of figures 3D printed. He knew what he was missing in the figure market and wanted more dynamic dioramas. With their own 3D printer at home, Helen and Christian undertook the task.

This led to more assignments around both printing and designing figures and Amos was involved in developing models. A year later, an own online store was started where they started selling prints of both their own models and figures from other sculptors that they 3D print under license. Their figures from the American Civil War quickly became popular and a larger part of the production is exported to other countries. Unfortunately, Amos passed away from a stroke late in 2019, just 40 years old.

Today, the range is much larger than when the business started. During the fall of 2021, the range was expanded with a number of Swedish figures, including the flight mechanics mentioned in the previous article, but also firefighters and a Swedish fighter pilot. Rumor has it that Karoliner is under development.

Since many of the figures are ordered from other parts of the world, Helen and Christian realized that the small figures would need to be protected during transport. Therefore, each order is printed with protective frames that are also created by the 3D printer. A small detail that means they rarely have to deal with complaints from disappointed recipients.

Helen and Christian combine 3D sculpting with scans of real models. Whichever method they use, the creation of a new figure is time-consuming. A sculpted figure is easier to finish and give different positions. This is difficult with the figure based on a scan. It is usually not possible to print reality. A certain amount of finishing is required to enable printing, for example a garment that is too thin must be made thicker.

All models are printed to order and the buyer has the opportunity to really freely choose the scale / size and details of the various figures. An opportunity that many appreciate.

Speira is still a hobby for both Helen and Christian, but they both have a hope that the creation of models could be something they could spend even more time on in the future."

(Allt om Hobby nr 4 of 2022)
---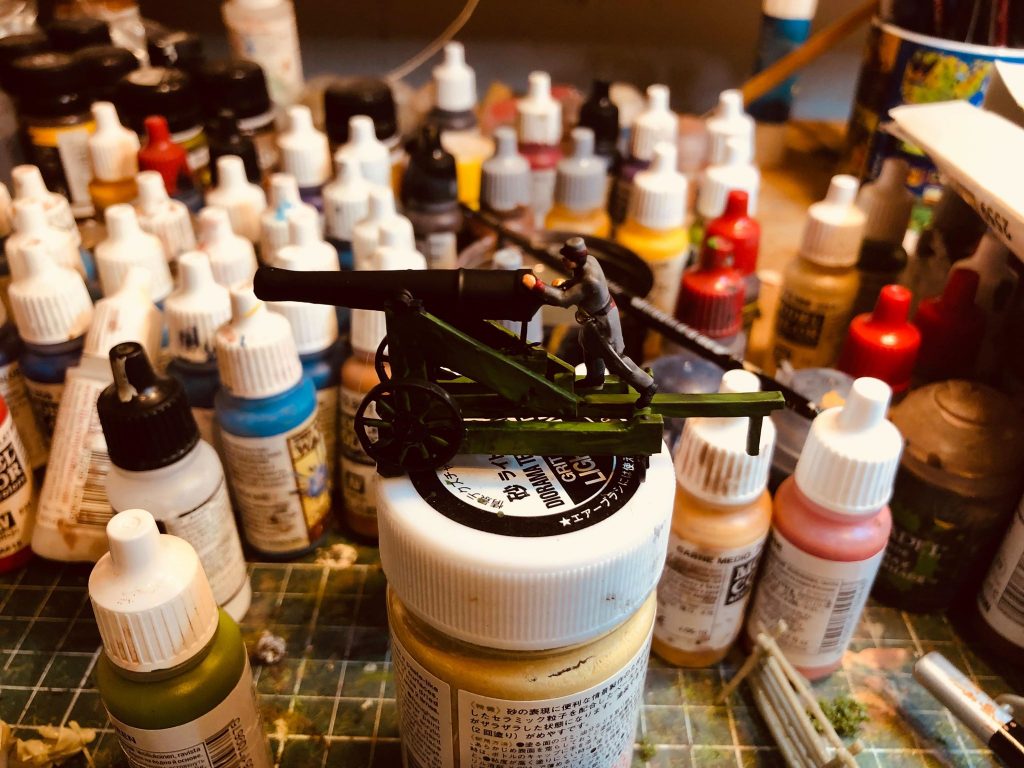 "I made this line of miniatures for myself, wanting more and different poses for my army than I could find to buy out there. After creating hundreds of miniatures for myself I got to thinking: perhaps there are others enthusiasts like me who also want these? I find these models great and hope you like them too!" – Amos
These are resin miniatures (liquid plastic made solid by printing it). Printed with supports and then removed so sometimes there are small dents or bumps from where support was, so you may want to file down these or just fill it a little, depending on how exact you want the miniature. So there are some imperfections, please see image for example of what to expect. Also we have a cat, just remove the hair sometimes we do not see it 😉
We send these unpainted (the color of the plastic can vary), so you can enjoy that part!
Product Safety
Warning: Not suitable for children under 12 years. For use under adult supervision only.
We make general use products, not designed or intended for children 12 years of age or younger.
Our miniatures are built to order. It takes 2-4 weeks before we can ship your order (depending on numbers of orders and size), since this is still a hobby of ours. It's not just click and print them for us, there is a lot of work to place them and remove support, curing etc.
After printing and processing we send your package with postage and it usually takes 1 week before its arrive if within Europe and 2 weeks to the USA.
Sturdiness
I made a choice not to oversize and fatten details too much, so perhaps some details may break if you drop the figure on for example the flow. We have a mix of 30% flex that helps them to not break so easy, but they are not sturdy as normal plastic figures. They do not shatter violently into thousands of pieces, normally a thin details may break off so just glue the thin part back on again if you need. Particularly the bayonets are very thin since I didn't want oversized ones, so they do break sometimes. I myself, thinking well I want them to look good and not everyone had bayonets on so ok if some are lost. I have not had anything other than bayonets and maybe a rifle or two break off and I have hundreds of miniatures now.

Many of the tough resins out there are good for mechanical stuff, but not miniatures that require good details and with thin parts. Hopefully in the future there will be more sturdy resins that works for our purpose, we are continuously evaluating new ones.


What size are our 1/72 miniatures?
I have old RSM95/Pax Britannica (metal) so I made our miniatures to fit nicely to them. For you I made a comparison here with some of the brands so you can see for yourself the sizing:
Here are the numbers. Please note that the miniatures vary a bit as with normal humans: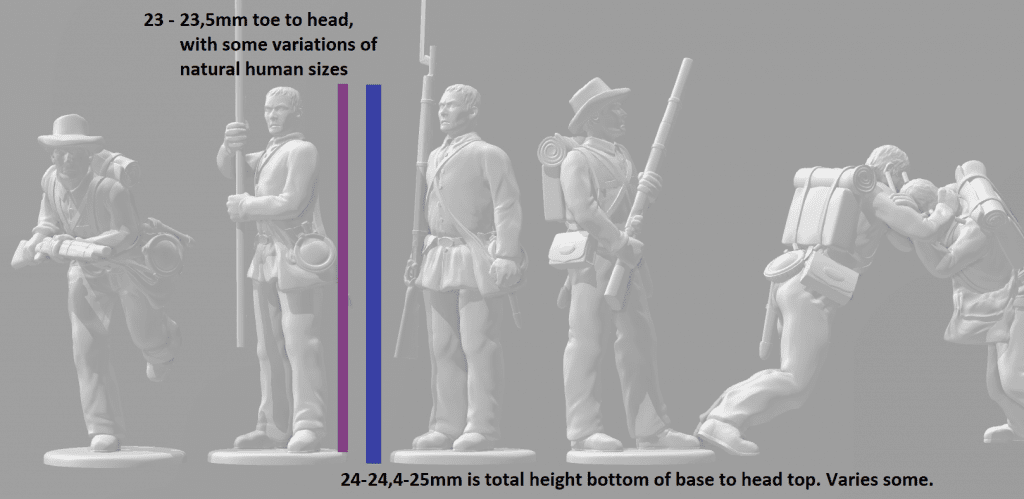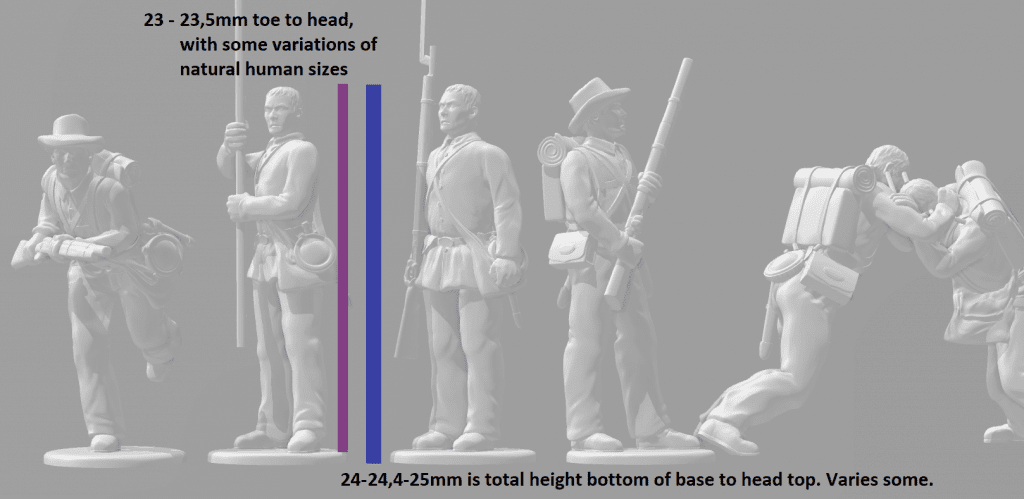 Customization?
We can do some customization of the models, just ask for price info. And no problem with other scales than 1/72, please make a request and we can probably resolve it and also calculate the price difference for you.
F A Q
Do they come painted and assembled?
All of our products are unpainted. The figures are mostly single piece; there are a small number that require minor assembly for example Artisan Guild and our cannons usually require assembly
How long until I get my order?
All items are made for you when ordered, we have no stock, so it may take 3-4 weeks to produce them and them ship. Once an order is dispatched we have no control over how long it will take to reach our customers, but typical delivery times are 1-2-3 weeks but due to the current pandemic some delays do occur because of the shortage of regular flights.
Need to glue something?
It can be a little tricky to glue resin, it does not hold well with usual glue. We usually glue with hot glue gun, works great. Or the kind you put on both pieces and wait 20 minutes and then push them together. Here's an article on the subject of gluing resin prints: https://3dprinterly.com/best-glue-for-resin-3d-prints/
Something bent?
As with other plastic / resin model details are sometimes a little bent, can be made straight if put under hot water (tap for example) bend it is then easy and let it cool it will stay in what shape you bent it.
Other color?
Sadly we cannot offer different colors, we found one that works well in the machines so we're sticking with it (takes much time and effort to get new color and brand to work). So it is the light grey we use, unless the pandemic causes shortage again.
Need to cut something?
If you bought our smaller models with the new trial to cut them yourself, they come on a plate protected by a grid.
1. To make it easier to cut: soak in hot water for 5 minutes.
2. Cut off the grid with some sharp pliers and then you are ready for the miniatures.
3. Easiest is take them one by one cut them off the main base then you can see where to cut the support sticks.
4. No need to clean them, they are already cleaned and cured.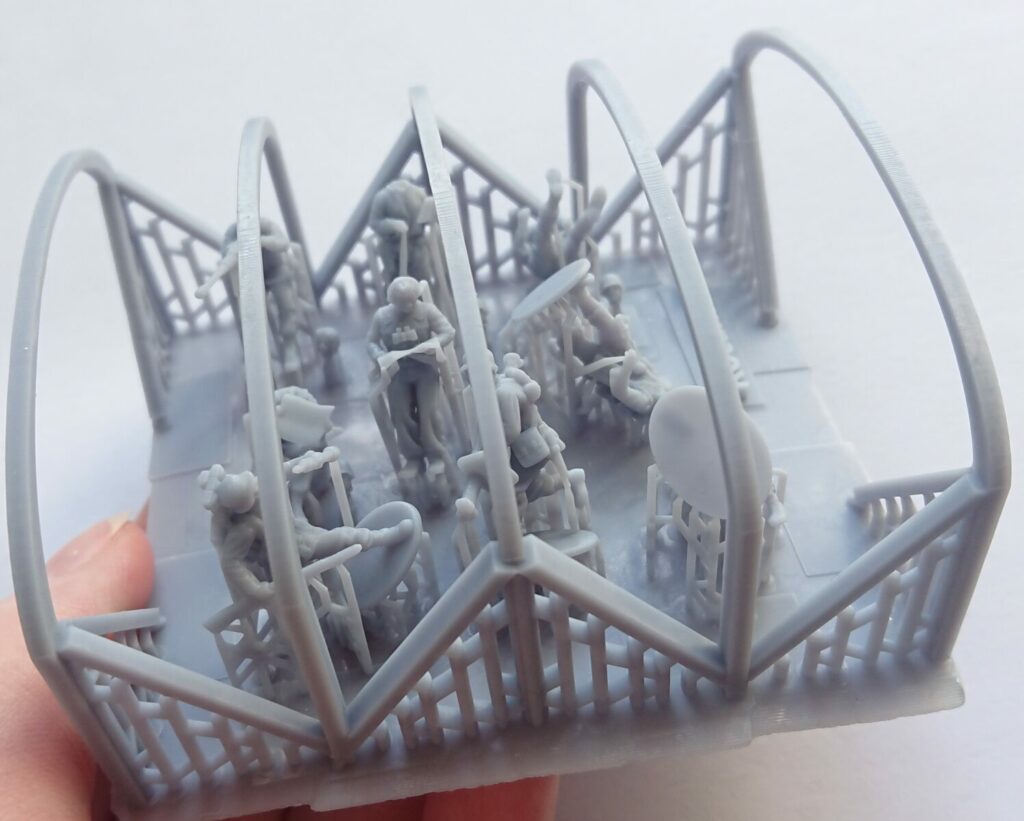 Here we are!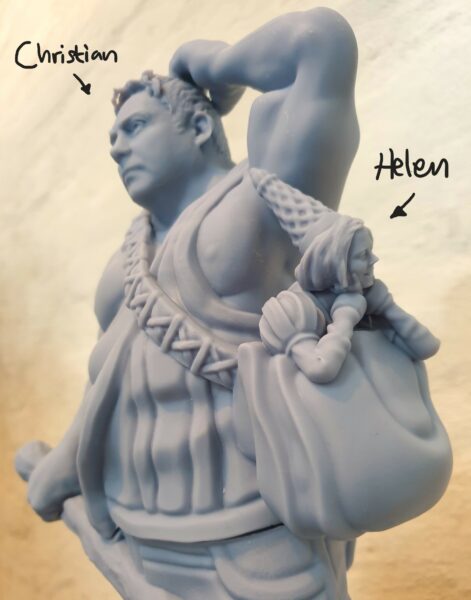 ---
Contact Form
---
HQ
Adress information:
Speira Creation AB
Gröneborgsgatan 6
25231 Helsingborg